2023-10-29 UPDATED
USD 330,037 ~ 618,819
FLC Quy Nhon Beach & Golf Resort Villa
Quy Nhon Bình Định Vietnam
220.0 ~ 428.0 ㎡   2 ~ 5 Bedrooms
FLC Quy Nhon Beach & Golf Resort Villa is not only a splendid paradise, but also an exquisite place to discover!
Type of Property
House
Total Levels

2-Story

Built in
May 2015
Immediate Move-in
Yes
Expected Move In Date
-
Building Area

220.0 ~ 428.0 sqm(㎡)

/

2368.06 ~ 4606.95 sqf

Land Rights
Leasehold
Floor plans
2-floor 3-bedroom Villa - 1F

2-floor 3-bedroom Villa - 2F

2-bedroom villa

3-bedroom villa
Description
With 90 charming villas offering panoramic views to the sea, FLC Quy Nhon Villas offers 5-star accommodation with various rooms sized from 2 to 5 bedrooms. FLC Quy Nhon Beach & Golf Resort sought to uphold the idea of merging travel with an exclusive lifestyle approach towards modern amenities such as superb restaurants and bars, the FLC Convention Center, Nurture Spa and Watsu therapy (Aquatic massage) mingled with every marine essence and botanical extract. In addition to these there is also the large sea water swimming pool in Vietnam, one of the three most beautiful Golf Courses in Southeast Asia and many activities to explore the magnificent natural scenery and warmth of the local people.

The two-floor FLC International Convention Center consists of spacious ballrooms, meeting rooms and a management center. Incorporated with food and beverage services, it is the ideal venue to hold meetings, conferences, events, intimate concerts, grand presentations, multi day conferences or picturesque wedding ceremonies. Located in FLC Quy Nhon Beach & Golf Resort, the 36-hole golf course is a harmonious combination of unique design coupled with the picturesque scenery of Nhon Ly Beach with the highlight being Eo Gio - the most spectacular place to watch sunrise in Vietnam.

A large, prosperous coastal city, Quy Nhon (pronounced 'hwee ngon') boasts a terrific beach-blessed shoreline and grand boulevards. Its seaside appeal and tidy, litter-free streets make it the kind of place that affluent Vietnamese couples choose to retire to, spending their final days ocean-gazing and promenade-walking. A 40-minute drive from Phu Cat Airport and just a 15-minute drive from the city center, FLC Quy Nhon Beach & Golf Resort embraces the exceptional beach recognized as the most stunning location to watch the sunrise in Vietnam. FLC Quy Nhon Beach & Golf Resort is 19 km away from Quy Nhon center. From here, it takes 2.5-hour drive to Pleiku City, 4-hour drive to Nha Trang and Danang City, and is a 2-hour flight to Hanoi and Ho Chi Minh.
Developer information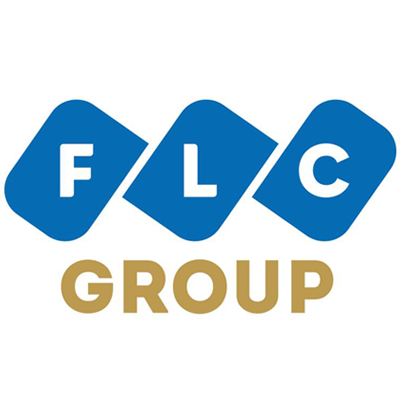 FLC Group
From a small company founded in 2008, FLC JSC., was officially renamed to FLC Group JSC in 2010 which is the merging of FLC's all subsidiaries and associated companies. Since then, the gompany has continuously growing with 5 major aspects of quality including brand value, capital and assets, human resources, administration quality and corporate culture. Besides three strategic business sectors (financial investment, real estate and mining), FLC is always seeking for new business development. FLC was listed on the stock exchange on 5th October, 2011, which played an important role in gathering capital for the company to launch medium and long term investment strategies. Until now, the chartered capital of the group and its subsidiaries has grown up rapidly to VND 1,000 billion (approximately over 44 millions USD). The total assets increased to trillions of VND.