2023-11-08 UPDATED
USD 185,179 ~ 668,005
Oasis Residences 2
Masdar City Abu Dhabi United Arab Emirates
50.7 ~ 218.25 ㎡   1 ~ 3 Bedrooms
World's most sustainable eco-city offering sophisticated apartments located in a prestigious and convenient location.
Type of Property
Condominium / Apartment
Access

5 minute Walk to the Airport; Next to Masdar City Centre Mall.

Total Levels

6-Story

1-Basement

Built in
January 2019
Total Units
304
Immediate Move-in
No
Expected Move In Date
Mid September 2020
Sold by

REPORTAGE PROPERTIES LLC

Size

50.7 ~ 218.25 sqm(㎡)

/

545.73 ~ 2349.22 sqf

Land Rights
Freehold
Floor plans
1BR Simplex

1BR Executive A

1BR Executive B

1BR Executive C
Description
Oasis 2 is located primarily at Masdar City, Abu Dhabi, United Arab Emirates, surrounded by the natural landscape of the "Green Finger".

Important Facts:
• The plan is to home up to 50,000 people and 1,500 businesses.
• The city will be 15 degrees Celsius cooler than the surrounding area because of its unique design – the 148-feet high wind tower which helps push cool breeze through the streets.
• The Masdar Institute of Science and Technology moved there in September 2010 and the HQ of International Renewable Energy Agency is located there too.
• Mix electric vehicles and clean-energy vehicles will be used for transportation within the city. Currently there is a bike-sharing station available, but paths haven't been built yet.
• In addition to tenants such as General Electric and Mitsubishi, it also the regional HQ for Siemens - the most energy-efficient structure in all of Abu Dhabi (as per government ratings)
• There are no light switches or water taps in the city. Movement sensors are used instead to cut consumption of light and water by more than 50%
• The city is powered by a 54-acre field of 87,777 solar panels, in addition to panels on roofs.
Developer information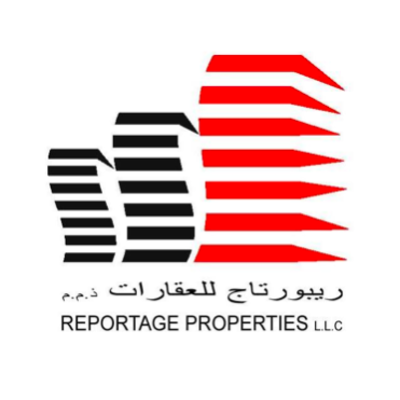 REPORTAGE PROPERTIES LLC
Established as a single entity in 2014, by shareholders with more than 30 years of international experience in property development and construction. The Reportage Group started their first project in Abu Dhabi and have subsequently grown in structure, size and number of projects. Now, a much larger conglomerate with several companies in the group under 'Reportage Properties LLC'. The aim is to provide innovative environmental sustainable housing solutions by developing and delivering property in Abu Dhabi which offers our investors outstanding value, completed over a timely delivery and creating homes with unrivalled standards of living from a household brand you can rely on.