2020-08-26 UPDATED
USD 75,610 ~ 285,504
Vinpearl Riverfront Condotel
Son Tra Da Nang Vietnam
42.0 ~ 100.0 ㎡   1 ~ 2 Bedrooms
This project has a prime location in the most worth-living city with 4 wonderful views to Han River, My Khe Beach, Nguyen Tat Thanh Beach and Dragon Bridge.
Type of Property
Condominium / Apartment
Total Levels

39-Story

Built in
2018
Total Units
736
Property Price

VND 1,756,077,562 ~ 6,630,922,341

Immediate Move-in
No
Expected Move In Date
January 2017
Sold by

Vingroup

Size

42.0 ~ 100.0 sqm(㎡)

/

452.08 ~ 1076.39 sqf

Maintenance Fee(VND)

unknown

Sinking Funds(VND)

0

Parking Fee(VND)

unknown

Expected Gross Yield
Non-disclosure: Please contact us for details
Land Rights
Leasehold
Company Info
[Advertisement]
BEYOND BORDERS CO.,LTD. 東京都知事(1)98329号 Park Front Shinjuku 3rd Floor, Shinjuku 2-8-15, Shinjuku-ku, Tokyo, 160-0022, Japan [TEL] +(81)-3-5366-5095
Floor plans
Type 1

Type 2

Type 3

Type 4

Type 5
Description
Danang is known as one of the most worth living places in Vietnam. With a modern international airport, original white sands with many world heritage sites, Danang offers tourists a once-in-a-lifetime experience. Vinpearl Riverfront Condotel has the total area of 20,707sqm, of which the construction area accounts for only 9%. The 39-floor building consists of 736 apartments ranging from studio to 1 and 2 bedrooms. Infrastructures are designed in accordance with 5-star international standards and luxury amenities suitable for diverse investment purposes with spa, gym, yoga, delicate seafood restaurants, mini golf court, modern casino and sea sports. Most of the apartments look out to river and sea, bringing the peaceful and fresh living environment. Vinpearl Riverfront Condotel is built with the exquisite and modern design of Europe. With the top priority for the living experience, all apartments are constructed to bring out the restful and pleasant environment with furniture imported from America and Japan.

Located at Son Tra District, Vinpeal Riverfront Condotel is the appropriate place for a family retreat or weekend getaway to enjoy the fresh air of Danang. Son Tra District has huge potential for marine economic development as well as marine tourism development. Having a convenient location for economic development, the inside road of the district joined with 14B Highway connecting the Central Highlands and Laos, and this district is also an important area of defense and security. Tien Sa deep water sea port is the gate of international economic relation not only of Da Nang city but also of the whole region.This district also has beautiful beaches. It is a focus area of the defense establishments and has an important position in the security strategy of area and country. Son Tra District has 3 sides bordering the sea and the river. There are many beautiful beaches along the seacoast, combined with wonderful natural landscapes. The value of the district was increased several times by beach and scenery is not far the city center. It is less than 2 km from Da Nang city, has great significance for the development of tourism and resorts.

Located in a prime location of An Hai Bac Ward, Son Tra District, Danang with the view of Han River, it takes Riverfront Condotel is 4km from Danang International Airport, 2km from the city center, 30 km from Hoi An Ancient Town.

From the property, you can easily travel to the city center and nearby hospitals (199 Hospital, Son Tra District Medical Center), schools (Nguyen Van Cu Secondary School).

Developer information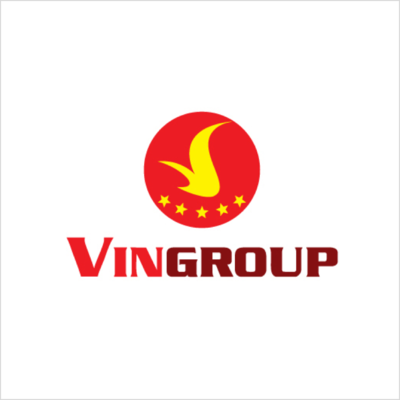 Vingroup
Vingroup Joint Stock Company (Vingroup JSC), formerly known as Technocom, was founded in Ukraine in 1993 by an ambitious group of Vietnamese youths. In 2000, Technocom - Vingroup returned to Vietnam with an ambition to contribute to the country's development. Emphasizing on sustainable long-term development, Vingroup initially focused investments on real estate and hospitality through two key brands, Vincom and Vinpearl. Ten years of hard work and dedication has turned Vincom into one of Vietnam's premier real estate brands with a number of mixed-used developments in major cities, combining modern shopping malls, offices and luxury apartments in a single complex, leading the trend towards smart, eco-luxury urban projects in Vietnam. Beside Vincom, Vinpearl has also become the leader in Vietnam's tourism industry, featuring international 5-star hotels, resorts, beach villas, amusement parks and golf courses.