2023-08-26 UPDATED
USD 636,728 ~ 868,890
Vinpearl Long Beach Villas
Nha Trang Khánh Hòa Vietnam
284.1 ~ 395.7 ㎡   3 ~ 4 Bedrooms
This project is located on a wild beautiful beach and has good transportation with both sea routes, airways and roads.
Type of Property
House
Total Levels

2-Story

Built in
2017
Total Units
200
Immediate Move-in
No
Expected Move In Date
January 2017
Sold by

Vingroup

Managed by
Vingroup
Building Area

284.1 ~ 395.7 sqm(㎡)

/

3058.02 ~ 4259.28 sqf

Land Rights
Leasehold
Description
Nha Trang is a seaside town, also the capital city of Khánh Hòa Province – on the South Central Coast of Vietnam. Nha Trang is becoming increasingly popular in recent years because of its pristine beach, best scuba diving center of Vietnam as well as lots of interesting places and delicious food to enjoy. Vinpearl Nha Trang Long Beach Villas is a resort villa project with 5-star standard amenities of Vinpearl and at the same time has its romance and peaceful atmosphere among nature. With nearly 200 seaside villas, Vinpearl Nha Trang Long Beach Villas form a range of luxury resorts, which satisfy the needs of all kinds of customers, whether they are traveling alone, with a partner or with the whole family. If you are traveling on your own, you can choose 2-bedroom villa. If you are spending the holiday with your family, you can stay in 3 to 4-bedroom villa with size up to 400sqm. The exquisite and modern atmosphere in each villa will ensure the quality of the time you spend with your family. Vinpearl Nha Trang Long Beach Villas has various entertainment services such as private outdoor swimming pool, Vincharm spa, 3 restaurants, 3 conference rooms, reception service, catering service, etc.

Vinpearl Long Beach Villas is also known as Vinpearl Bai Dai. Situated at the lovely Bai Dai Beach of Cam Ranh Gulf - the most beautiful gulf of the planet. It has a pleasant atmosphere with the sun shining all year round and no typhoon. Especially, there is a sweet water lake running around Vinpearl Bai Dai Resort, which adds up to the charming landscape.

Vinpearl Nha Trang Long Beach Villas is a 5-minute drive from Cam Ranh Airport, 50 minutes from Nha Trang. This is a convenient location for both tourists and tourists combining to discover famous places in Nha Trang such as Dam Market, Long Son Pagoda, Diem Temple, and Oceanarium. Vinpearl Long Beach Villas are considered as the advantage that Cam Ranh nature bestow, compared with other ports in Vietnam such as Chan May, Cam Pha, Da Nang with a depth of 9m - 12m. From Bai Dai (Cam Hai Dong - Cam Lam) you can easily move to the city center, pier, bus station with 20 km from Nha Trang city, 12km from the airport.

Vinmec Nha Trang Hospital, the international standard hospital of Vinmec group, is located inside the resort. Tran Binh Trong High School is 7km from the resort. Vinpearl Nha Trang Long Beach Villas is 1.3 km from Tu Van Pagoda and 700 meters from Cam Ranh Museum.

Developer information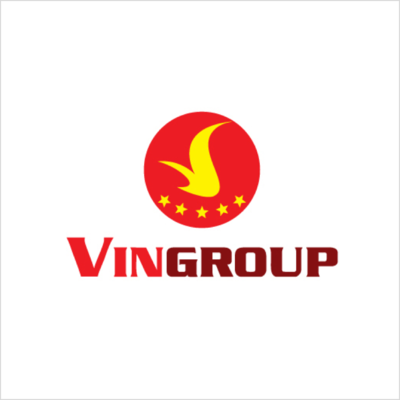 Vingroup
Vingroup Joint Stock Company (Vingroup JSC), formerly known as Technocom, was founded in Ukraine in 1993 by an ambitious group of Vietnamese youths. In 2000, Technocom - Vingroup returned to Vietnam with an ambition to contribute to the country's development. Emphasizing on sustainable long-term development, Vingroup initially focused investments on real estate and hospitality through two key brands, Vincom and Vinpearl. Ten years of hard work and dedication has turned Vincom into one of Vietnam's premier real estate brands with a number of mixed-used developments in major cities, combining modern shopping malls, offices and luxury apartments in a single complex, leading the trend towards smart, eco-luxury urban projects in Vietnam. Beside Vincom, Vinpearl has also become the leader in Vietnam's tourism industry, featuring international 5-star hotels, resorts, beach villas, amusement parks and golf courses.