2020-03-08 UPDATED
USD 76,706 ~ 196,027
FLC The Coastal Hill Quy Nhon
Quy Nhon Bình Định Vietnam
44.4 ~ 94.3 ㎡   2 Bedrooms
Lying gracefully beside the Quy Nhon Beach, FLC Quy Nhon Beach & Golf Resort Condotel offers a romantic resort for nature lovers.
Type of Property
Condominium / Apartment
Total Levels

11-Story

Built in
June 2017
Total Units
1500
Property Price

VND 1,800,000,000 ~ 4,600,000,000

Immediate Move-in
No
Expected Move In Date
June 2018
Sold by

FLC Group

Size

44.4 ~ 94.3 sqm(㎡)

/

477.92 ~ 1015.04 sqf

Maintenance Fee(VND)

unknown

Sinking Funds(VND)

unknown

Parking Fee(VND)

unknown

Expected Gross Yield

10.0 %

Land Rights
Leasehold
Company Info
[Advertisement]
BEYOND BORDERS CO.,LTD. 東京都知事(1)98329号 Eikou Bldg. 4F, 2-4-16, Shinjuku, Shinjuku-ku, Tokyo,160-0022, Japan [TEL] +(81)-3-5366-5095
Description
Located on a separated and unrivalled spot of beauty on Quy Nhon Beach, FLC Quy Nhon Beach & Golf Resort Condotel is a coastline resort with 1,500 condotels that converge all features of a high-grade tropical resort. It is the ideal destination for a perfect affluence and private holiday. Most significantly, FLC Quy Nhon Golf Links, built on large sand dunes beside an evergreen pine hill, challenges golfers to conquer the course. Meanwhile, they can gaze out over the gigantic ocean, natural sand dunes and glorious sunshine as well as enjoy cool breezes. It is a perfect cooperation of two leading golf companies from the USA: Nicklaus Design and Flagstick to create one of the most gorgeous golf links in Asia, which is recognized by international experts. The two-floor FLC International Convention Center consists of spacious ballrooms, meeting rooms and a management center. Incorporated with food and beverage services, it is the ideal venue to hold meetings, conferences, events, intimate concerts, grand presentations, multi day conferences or picturesque wedding ceremonies.

A large, prosperous coastal city, Quy Nhon (pronounced 'hwee ngon') boasts a terrific beach-blessed shoreline and grand boulevards. It's seaside appeal and tidy, litter-free streets make it the kind of place that affluent Vietnamese couples choose to retire to, spending their final days ocean-gazing and promenade-walking. A 40-minute drive from Phu Cat Airport and just a 15-minute drive from the city center, FLC Quy Nhon Beach & Golf Resort embraces the exceptional beach recognized as the most stunning location to watch the sunrise in Vietnam. FLC Quy Nhon Beach & Golf Resort is 19 km away from Quy Nhon center. From here, it takes a 2.5-hour drive to Pleiku City, 4-hour drive to Nha Trang and Danang City, and is a 2-hour flight to Hanoi and Ho Chi Minh.
Developer information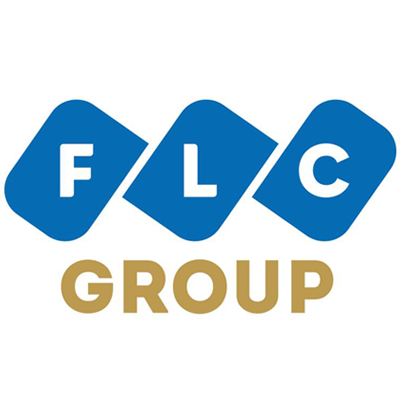 FLC Group
From a small company founded in 2008, FLC JSC., was officially renamed to FLC Group JSC in 2010 which is the merging of FLC's all subsidiaries and associated companies. Since then, the gompany has continuously growing with 5 major aspects of quality including brand value, capital and assets, human resources, administration quality and corporate culture. Besides three strategic business sectors (financial investment, real estate and mining), FLC is always seeking for new business development. FLC was listed on the stock exchange on 5th October, 2011, which played an important role in gathering capital for the company to launch medium and long term investment strategies. Until now, the chartered capital of the group and its subsidiaries has grown up rapidly to VND 1,000 billion (approximately over 44 millions USD). The total assets increased to trillions of VND.