2023-10-30 UPDATED
USD 59,465 ~ 243,267
The Palladium
Megaworld Boulevard, Iloilo Business Park, Iloilo City Atria Park Iloilo Philippines
85.0 ㎡   2 Bedrooms
Condominium to be built in the Iloilo business park development
| | |
| --- | --- |
| Type of Property | Condominium / Apartment |
| Total Levels | 22-Story |
| Built in | 2019 |
| Total Units | 482 |
| Immediate Move-in | No |
| Expected Move In Date | January 2020 |
| Sold by | Megaworld |
| Size | |
| Land Rights | Freehold |
Floor plans
2 Bedroom
Description
The Palladium is a condominium consisting of 48 floors in total which is scheduled for completion in 2019 at Iloilo Business Park. It is under development by Iloilo City. As for the unit types, there are studios (29.50 m2), an executive studio (39.50 m2), a one bedroom (49.50 m2), a two bedroom (83.50 m2) and a loft of 76 m2 to 115 m2 on the top floor This residence can cater to various needs of single household to family layer. Facilities include a gym, a swimming pool, a lawn area, nursery schools and function halls that can be used for events. Restaurants, cafés, and shops will be on the lower floors, making it very convenient for you.

Iloilo City is a city with a population of about 400,000 on the south coast of "Panai Island" which is located in the middle of the Philippines. Development has advanced in recent years, and this area is called "New Town". There are about 40 universities and colleges and other educational institutions in Iloilo City. In recent years the number of Japanese visiting by language study abroad etc. is also increasing. The property built in an area that can be seen as a destination for future investment.

The property is located only 20 minutes by car from Iloilo International Airport and easy access to other cities such as Manila and Cebu.

There is a large shopping mall SM City (SM City Iloilo) at a distance of 4 minutes by car. There are also restaurants, supermarkets, general hospitals and so on are within a 10-minute walk, so you will not be bothered by daily necessities.

Developer information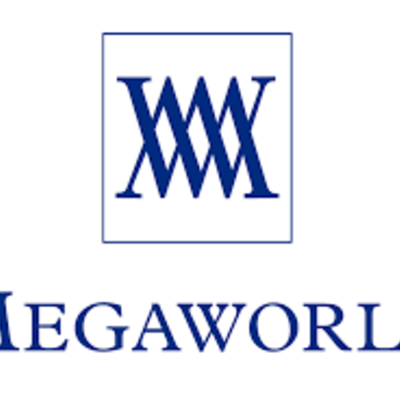 Megaworld
Founded in 1989, Megaworld Corporation is the country's biggest developer in integrated urban townships and the largest developer and lessor of office spaces. Megaworld develops large-scale, multipurpose communities with high levels of elaborate urban planning that incorporates residential, commercial, educational, and leisure aspects within each project. Megaworld offers other such services such as project design, construction oversight and property management. One of Megaworld's most notable projects is Forbes town Center in Fort Bonifacio Global City, Metro Manila.