2023-10-29 UPDATED
USD 64,961 ~ 88,420
8 Newtown Boulevard
Mactan Newtown, Mactan Lapu - Lapu City, Cebu Leyte Loop Cebu City Cebu Philippines
36.0 ~ 85.5 ㎡   1 ~ 2 Bedrooms
It's more amusing to live, work, and play in Newtown.
Type of Property
Condominium / Apartment
Total Levels

15-Story

Built in
2014
Total Units
210
Immediate Move-in
No
Expected Move In Date
January 2017
Sold by

Megaworld

Size

36.0 ~ 85.5 sqm(㎡)

/

387.5 ~ 920.31 sqf

Land Rights
Freehold
Floor plans
Executive Studio

Executive Studio

1 Bedroom

1 Bedroom
Description
Made up of four 15-story residential clusters with 210-units, your address is set at an angle along Mactan Boulevard to capture stunning views of the water in the north, east and southeast. Wing-like steel structures crown the streamlined buildings, and inside, a spacious lobby greets guests with a modern, minimalist ambiance. The size of the apartments are as follow; 36.0 ~ 85.5 sqm(㎡) - 387.5 ~ 920.31 sqf. There are a variety of amenities including Changing Room, Pavillion, Deck, Dining Area, Multipurpose Room, Gym, Pool, Lounge, Hot Spring, Sauna, Spa and Fitness Space.

10 km from Cebu North Bus Terminal also other public transporations such as taxis, jeepneys are easily accessible.

5 km from Mactan Doctors Hospital, 5 km from 7 Eleven, 39 Km from Mactan-Cebu International Airport (CEB), 75 Km from Tagbilaran Airport (TAG), 4 Km from ThreeSixty Pharmacy, 400 Km from ATM. The property has a private beach area and car rental is available, this property is a 10-minute walk from the beach, located 12.9 km from Cebu City and 8 km from Mandaue City, 8 Newtown Boulevard offers accommodations in Mactan.

Situated in the Progressing Daughter of the Queen City of the South, the Mactan Island known as the island paradise. Adjacent to the Mactan Shrine, a monument built over the area where the famous Battle of Mactan was fought centuries earlier, offering more than just convenience and cultural and historical significance. Aside from that, it is also adjacent to Shangri-La Mactan and Portofino along the Hilutungan Channel and near Magellan Bay, making the beach resort lifestyle even more accessible. At the 8 Newtown, inhabitants will enjoy both the laid-back resort-style surroundings as well as the allure of being in the fastest growing and most business-friendly economic center in the Philippines. The 8 Newtown Boulevard is also 45 minutes away from Cebu City, the second most important metropolis in the country where business hubs and other leisure destinations set in.

Developer information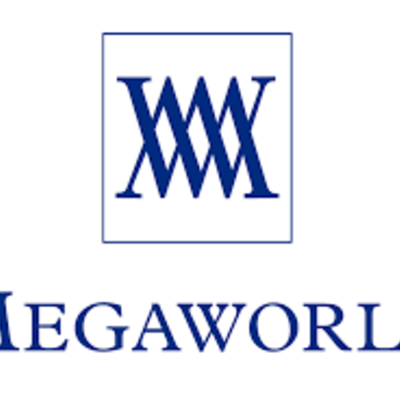 Megaworld
Founded in 1989, Megaworld Corporation is the country's biggest developer in integrated urban townships and the largest developer and lessor of office spaces. Megaworld develops large-scale, multipurpose communities with high levels of elaborate urban planning that incorporates residential, commercial, educational, and leisure aspects within each project. Megaworld offers other such services such as project design, construction oversight and property management. One of Megaworld's most notable projects is Forbes town Center in Fort Bonifacio Global City, Metro Manila.