2020-11-02 UPDATED
USD 109,002 ~ 218,005
FLC Lux City Quy Nhon
Quy Nhon Bình Định Vietnam
108.0 ~ 216.0 ㎡   6 Bedrooms
Considered as "The City Of Light", the developer of FLC Lux City Quy Nhon has built a project with the dream for a city that never sleeps.
Type of Property
House
Total Levels

5-Story

Built in
June 2017
Property Price

VND 2,500,000,000 ~ 5,000,000,000

Immediate Move-in
No
Expected Move In Date
December 2020
Sold by

Vingroup

Building Area

108.0 ~ 216.0 sqm(㎡)

/

1162.5 ~ 2325.0 sqf

Expected Gross Yield
Non-disclosure: Please contact us for details
Land Rights
Leasehold
Company Info
[Advertisement]
BEYOND BORDERS CO.,LTD. 東京都知事(1)98329号 Park Front Shinjuku 3rd Floor, Shinjuku 2-8-15, Shinjuku-ku, Tokyo, 160-0022, Japan [TEL] +(81)-3-5366-5095
Floor plans
Villa

Adjacent House

Shophouse
Description
Designed with 1,020 villas, FLC Lux City Quy Nhon is comprised of villas and shophouses with sizes ranging from 108 to 216 sqm. Inspired from successful models of entertainment real estate around the world such as those in Pattaya, Thailand or Las Vegas, USA, FLC Lux City Quy Nhon is expected to become a massive entertainment center full of fun and activities. There is a sea water swimming pool which is 3,000 sqm wide, a sky bar with a beach view, a walking street, night market, shopping mall, a cuisine street and a Galaxy Park. Blend in with the city's night life at Sea Square, which usually hosts several marvelous festivals such as the Sea Festival, DJ Festival & Bar Club.

Not only does FLC Lux City have a variety of entertainment facilities, it also provides convenient amenities with a children's play area, Ocean Park, FLC Kid's Kindergarten, Singapore Street and the FLC Safari Park. FLC Lux City Quy Nhon is located in the Nhon Hoi Complex. The project is next to two famous tourist attractions namely Eo Gio and Ky Co. Opposite to the project is a 36.5 ha Safari Zoo, which is the habitat of more than 900 animals being preserved in a natural environment.

From here, it is a 4.5-hour drive to Nha Trang and Danang and a 1.5-hour flight to Hanoi and Ho Chi Minh City. FLC Lux City Quy Nhon is 19 km away from the Quy Nhon city center and 15 km away from Phu Cat Airport. As a part of FLC Quy Nhon Beach & Golf Resort, FLC Lux City Quy Nhon benefits from over 70 high-class services such as hospitals, international kindergartens and universities like Quy Nhon University.
Developer information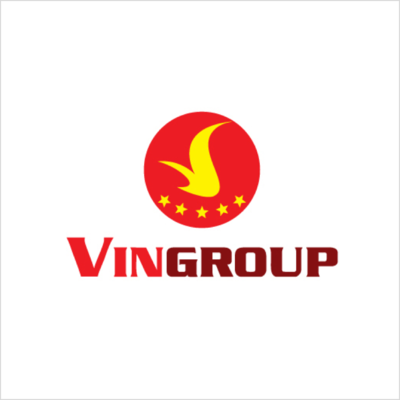 Vingroup
Vingroup Joint Stock Company (Vingroup JSC), formerly known as Technocom, was founded in Ukraine in 1993 by an ambitious group of Vietnamese youths. In 2000, Technocom - Vingroup returned to Vietnam with an ambition to contribute to the country's development. Emphasizing on sustainable long-term development, Vingroup initially focused investments on real estate and hospitality through two key brands, Vincom and Vinpearl. Ten years of hard work and dedication has turned Vincom into one of Vietnam's premier real estate brands with a number of mixed-used developments in major cities, combining modern shopping malls, offices and luxury apartments in a single complex, leading the trend towards smart, eco-luxury urban projects in Vietnam. Beside Vincom, Vinpearl has also become the leader in Vietnam's tourism industry, featuring international 5-star hotels, resorts, beach villas, amusement parks and golf courses.