2023-10-30 UPDATED
USD 84,750 ~ 512,990
FLC Sea Tower Quy Nhon
Quy Nhon Bình Định Vietnam
45.4 ~ 107.2 ㎡   1 ~ 3 Bedrooms
As one of the first hotel complexes in Quy Nhon, FLC Sea Tower Quy Nhon offers magnificent ocean views for 100% of it's apartments.
Type of Property
Condominium / Apartment
Total Levels

30-Story

2-Basement

Built in
2016
Total Units
607
Immediate Move-in
No
Expected Move In Date
September 2018
Sold by

FLC Group

Managed by
Accor
Size

45.4 ~ 107.2 sqm(㎡)

/

488.68 ~ 1153.89 sqf

Land Rights
Leasehold
Floor plans
1 Bedroom

2 Bedrooms

3 Bedrooms

3 Bedrooms Square
Description
Located beside one of the most beautiful beaches in Vietnam, FLC Sea Tower Quy Nhon is comprised of a 25-story hotel tower with 280 rooms, a 30-story condotel with 600 units, and a luxury shopping mall. Inspired by the famous architecture from Poland and Canada, more than 600 condotels of FLC Sea Tower Quy Nhon overlook the ocean. The panoramic glass system and wide balcony help bring residents and nature closer, while creating a lavish and luxurious appearance for the apartments. FLC Sea Tower provides a wide range of 5-star amenities such as 3-level security, smart parking system, infinity swimming pool, shopping mall, entertainment park, gym, spa and bar which is open 24/7.

Quy Nhon is a coastal city in Central Vietnam and is the center of economics, politics, culture, science, technology and tourism of Binh Dinh Province. Quy Nhơn has a varied topography, being extremely diversified with mountains, forests, hills, fields, salt marshes, plains, lagoons, lakes, rivers, shorelines, peninsulas and islands. Its coastline is 42 km long with sandy beaches, abundant seafood resources and other natural products of economic value.

The project also has convenient transportation being only 1km away from Quy Nhon Station and a 25-minute drive from Phu Cat Airport. From here, residents can easily commute to the tourist attraction spots in the city such as Ky Co - Eo Gio, the best place to enjoy the sun set in Vietnam. FLC Sea Tower Quy Nhon is located on the front street of An Duong Vuong Street, running alongside Quy Nhon City. Thanks to the favorable location, the project has easy access to universities (Quy Nhon University - 690m, Technical and Technology College - 260m) supermarkets (Big C Quy Nhon - 2.1km), etc.
Developer information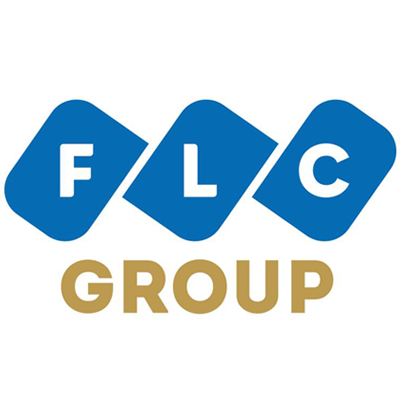 FLC Group
From a small company founded in 2008, FLC JSC., was officially renamed to FLC Group JSC in 2010 which is the merging of FLC's all subsidiaries and associated companies. Since then, the gompany has continuously growing with 5 major aspects of quality including brand value, capital and assets, human resources, administration quality and corporate culture. Besides three strategic business sectors (financial investment, real estate and mining), FLC is always seeking for new business development. FLC was listed on the stock exchange on 5th October, 2011, which played an important role in gathering capital for the company to launch medium and long term investment strategies. Until now, the chartered capital of the group and its subsidiaries has grown up rapidly to VND 1,000 billion (approximately over 44 millions USD). The total assets increased to trillions of VND.