2023-10-30 UPDATED
USD 98,928 ~ 177,246
FLC Lux City Sam Son Townhouse
Sam Son Thanh Hóa Vietnam
172.0 ㎡   4 Bedrooms
Little Manhattan in Vietnam
Type of Property
House
Total Levels

5-Story

Built in
2016
Immediate Move-in
No
Expected Move In Date
June 2018
Sold by

FLC Group

Building Area

172.0 sqm(㎡)

/

1851.39 sqf

Land Rights
Leasehold
Floor plans
Floor 1

Floor 2

Floor 3

Floor 4
Description
Unfolding like a grand estate, this 50ha all-inclusive beach resort is set along the lovely beach Sam Son. These charming houses offer a selection of 336 magnificent shophouses and shoptels with sizes ranging from 94 to 172sqm. Inspired from the most renowned shopping center in the world, Manhattan, FLC Lux City Sam Son Townhouse consists of 5-story houses with astounding design and central location. Shoptel FLC Lux City is a kind of mini-hotel with size ranges from 106 to 157sqm. With 132 lovely shoptels, Shoptel FLC Lux City is a new and unique type of investment, which combines shophouse and mini-hotel. Shophouse FLC Lux City is comprised of 131 units with size ranges from 106 to 114sqm. Shophouse FLC Lux City meets both the needs for both long-term residence and investment. The shophouses are developed into various businesses such as shopping, cuisine and club. It promises to become an endless hub of entertainment for tourists with stores and restaurants running all day.

The project is a part of FLC Lux City Sam Son, the second phase of FLC Beach & Golf Resort Sam Son. FLC Lux City is developed on the land area of 50ha as a complex of 131 shophouses, 132 shoptels, 419 villas and 402 condotels. FLC Lux City Sam Son is right next to Sam Son Beach, a long and beautiful beach reaching more than 16km in length. The very flat and gentle sandbank, combined with the clean and blue water makes the scenery of Sam Son beach magnificent and attractive. The project is located on Nam Song Ma Boulevard connecting Thanh Hoa City center with a wide and direct traffic system. The project is a 15-minute drive from Thanh Hoa City center, 2-hour drive from Hanoi. In the future, Sam Son Town will be upgraded into an urban city. Thanks to this favorable administrative condition, Sam Son will attract more and more external investment. Nearby FLC Lux City has many fascinating destinations with plenty of natural attractions and historical relics such as the Truong Le Mountain range. The part that is contiguous to the sea is called Co Giai Islet. On top of this islet, there is a small pagoda named "Doc Cuoc", which means "One Leg". The pagoda is the place for the local people to recall the epic legend of a giant that manages to slay a sea monster and to guard the sea in the past. Also, there is a special rock name "Trong Mai", formed by two huge boulders on a flat rock. There is a story that these rocks represent a pair of husband and wife, who love each other passionately even when both have been transformed into birds.
Developer information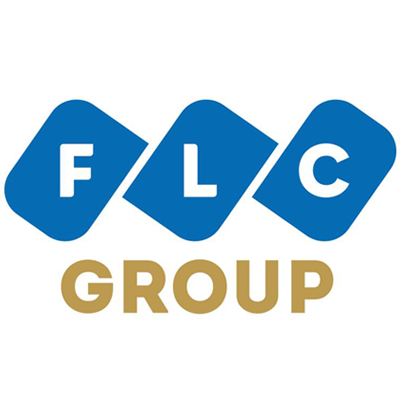 FLC Group
From a small company founded in 2008, FLC JSC., was officially renamed to FLC Group JSC in 2010 which is the merging of FLC's all subsidiaries and associated companies. Since then, the gompany has continuously growing with 5 major aspects of quality including brand value, capital and assets, human resources, administration quality and corporate culture. Besides three strategic business sectors (financial investment, real estate and mining), FLC is always seeking for new business development. FLC was listed on the stock exchange on 5th October, 2011, which played an important role in gathering capital for the company to launch medium and long term investment strategies. Until now, the chartered capital of the group and its subsidiaries has grown up rapidly to VND 1,000 billion (approximately over 44 millions USD). The total assets increased to trillions of VND.